Trusted By Mums & Loved By Babies
Parents are demanding. At MAM, we are too!
For over 45 years we have been developing products that are unique in design and function to optimally support the individual development of every baby. MAM products are the result of intensive teamwork between experts from medicine, research and technology. Every MAM innovation follows this principle. So parents can feel confident. And babies feel good.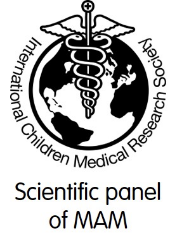 Developed by medical experts
MAM products are developed in cooperation with medical experts and research institutes to ensure maximum safety and optimal support for baby's development. Only after the approval by our team of paediatricians, child development experts, dentists and midwives, MAM innovations are ready for baby life.

Honoured with the European Union Product Safety Award
Your baby means everything to you and that is why we do everything to offer you only the safest products. Our internal safety standards and testing criteria go significantly beyond what is required by law and we use only the safest and most suitable materials for your baby's health and comfort. These efforts have been formally recognised by the European Commission which presented MAM with the prestigious EU Product Safety Award in 2019.
Babies grow and so do their needs!
All MAM products are expertly designed to optimally support the changing needs of babies in every step they take.

What Others Say About MAM