Choosing the right anti-colic bottle for your baby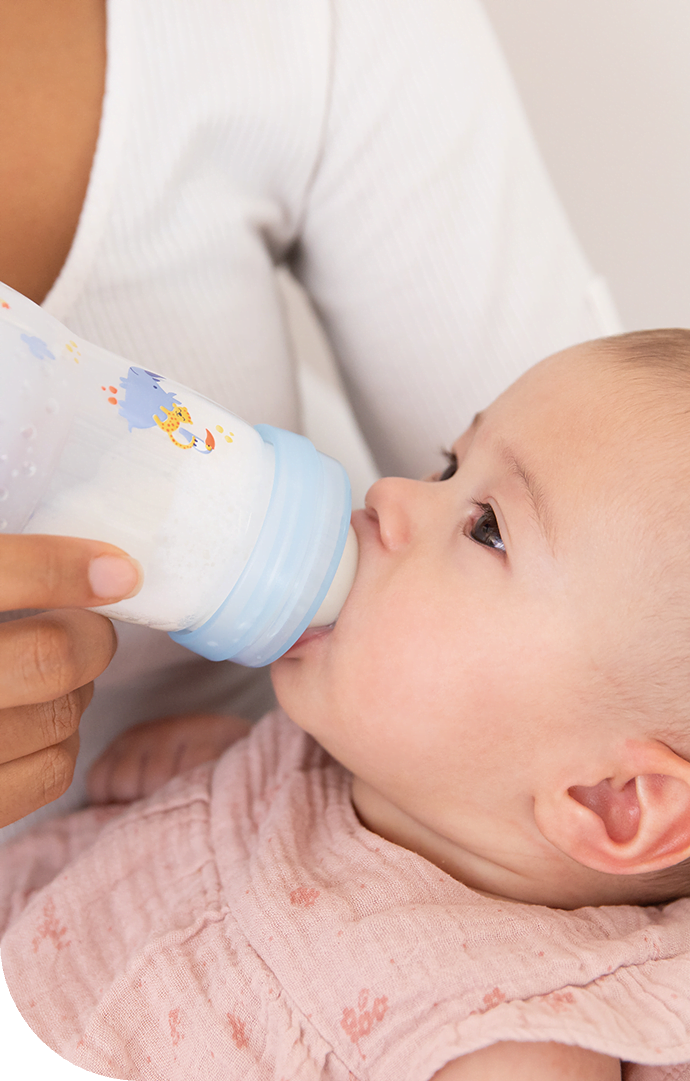 Choosing the right anti-colic baby bottle
As parents, choosing the right anti-colic bottle to feed your baby can be really confusing as there are so many options out there. "Which do I choose?" "How do I choose?" "Is this the right one?" It's totally normal to feel a little lost more so if you're a new parent. Choosing the right feeding bottle is crucial as it will impact how well your baby accepts and drinks from it. Before getting one, it's best to look into the different types of bottles that are available in the market and consider some of the criteria of choosing the perfect one for your baby.
1. Safety & Quality
First and foremost, you need to look into the safety aspects of the bottle. It should be nontoxic, long lasting and BPA/BPS free. Invest in a brand that commits to research and clinical studies regularly plus have experts that work on and create the most efficient design.
2. Type of material
Next, ensure the material used is safe for babies. You can choose between the plastic or glass options.
PP (Polyproplene)
PP is made of thermoplastic polymer which is known for its strength, stiffness and resistance to heat. It is the most frequently used material in MAM products as it is food-grade quality that is safe for babies. It is also BPA/BPS free.
PPSU (Polyphenylsulfone)
PPSU is a high performing thermoplastic that is recognized for its durability and heat-resistance compared to other thermoplastic materials. In addition, PPSU plastic does not absorb odor or color making it perfectly safe for baby use. It is also naturally BPA free. More so, they are scratch resistant & harder material making them easier to clean.
Glass
Glass bottles on the other hand are using a more natural material which is eco-friendly. They are heat resistant making it a good option plus you won't have to replace them as often unless they chip or break. However, they do tend to be heavier and slightly more expensive.
3. Size
Do pick a bottle of the correct size as it shouldn't be too big or too small for your baby. More dead space in bigger bottles create more air which may cause colic. Choose a size that's just right for your baby. In the beginning, smaller is better and you can change accordingly as they grow.
4. Anti-colic feature
This is important. An anti-colic bottle is designed specifically for your baby to swallow less air while drinking. This reduces the chances of your baby having gas, colic or reflux. MAM's Easy Start Anti Colic range comes with a removable base that is patented. The valve at the base of the bottle prevents the formation of air bubbles and stops the milk liquid from foaming. This creates a smooth drinking flow and prevents baby from swallowing air. The result is lesser colic and a more relaxed baby.
Our MAM anti-colic bottles are designed to meet your baby's need without compromising on quality and comfort. We have added all the needed features to give your bundle of joy the perfect bottle with love. After choosing the right bottle, you should also know, "How often should I change my baby's bottles?"
Well, it actually depends on the frequency of usage by the baby. The constant sterilizing and cleaning of bottles can cause scratches and other physical damages.  Most parents would have between 4-6 bottles on average and it should be replaced between 4-6 months based on the frequency of usage. If bottles get scratched due to wear and tear it should be replaced immediately.
With MAM anti-colic baby bottles, you don't have to look too far for the right one!