Designed for the most beautiful smile in the world

Reduces the risk of misaligned teeth
MAM Perfect – the truly perfect pacifier for your baby. Our global bestseller has been developed by paediatric dentists to support your baby's oral development in the best possible way.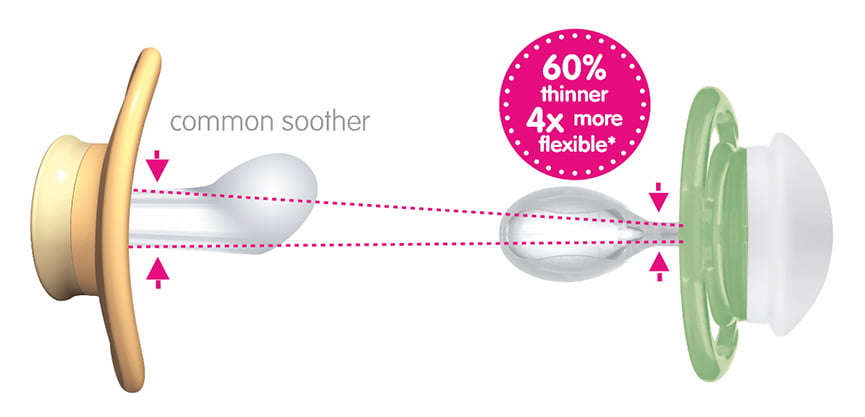 MAM Perfect has the thinnest and most flexible teat of all pacifiers in the market. This is an important feature to reduce the risk of misaligned teeth.
MAM Tip:
The thinner, softer, and more adaptable a pacifier's teat neck is, the better for baby's jaw and teeth.
The advantages of the MAM Perfect have been clinically tested and are proven by medical experts.
The thin & flexible teat allows a natural mouth closure while using the soother! Switching from a conventional soother to MAM Perfect therefore minimises the risk of developing an open bite and an increased overbite.
Ease and convenience: Supplied in a practical sterilizing and carry box for convenient and time-saving sterilizing in the microwave

MAM Supreme: Ideal for sensitive skin!