Product development with medical experts for maximum safety.
Honoured with the European Union Product Safety Award 2019.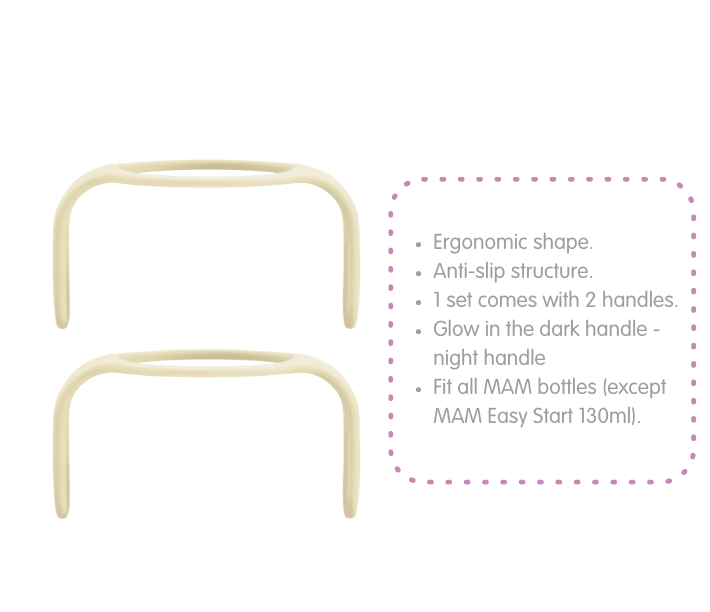 This handle is MAM friendly and compatible with all bottles and cups, easy for parents to attach and remove when needed. It also has an ergonomic shape, helps the baby to practice holding the handle on their own with the help of glow-in-the-dark function – make training for independent drinking easy.