Product development with medical experts for maximum safety.
Honoured with the European Union Product Safety Award 2019.
The perfect combination: MAM bottle and pacifier
The exclusive MAM SkinSoft™ Silicone is superior to standard silicone. Our ultra soft silicone has been developed to feel like skin, no other silicone feels softer.
Extensive research confirms: 94%* of babies happily accept the MAM SkinSoft™ Silicone.
MAM Pacifiers use the same SkinSoft™ Silicone material and are therefore the perfect combination for a happy and relaxed baby. Make sure you don't miss our pacifier offers.
* Market research 2009–2017, tested with 1,508 babies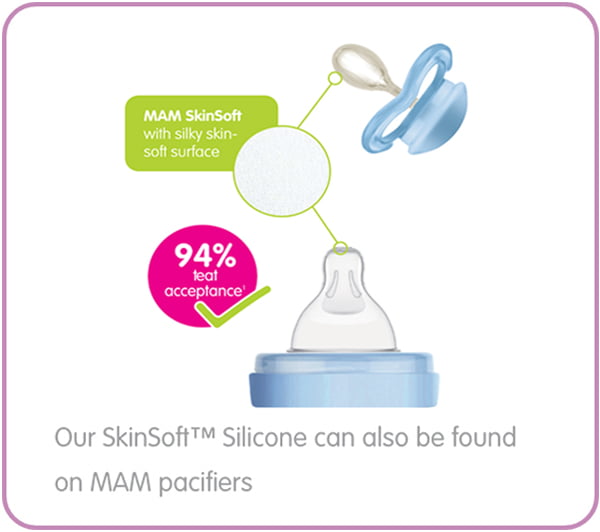 View and download our PDF for more instructions on how to use our products.