Product development with medical experts for maximum safety.
Honoured with the European Union Product Safety Award 2019.
SkinSoft Silicone Teat feels like mom's breast when breastfeeding: Ideal to switch between breast and bottle
Babies love the feeling of soft skin. That's why the MAM Teat was developed with its special SkinSoft silicone surface. It feels smooth and ultra soft, just like mom's skin. The flat teat is shaped like mom's nipple during breastfeeding and therefore fits perfectly in baby's mouth. This makes switching between breast and bottle feeding so much easier.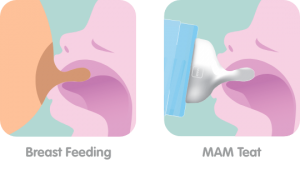 Teat sizes suitable for baby's different drinking patterns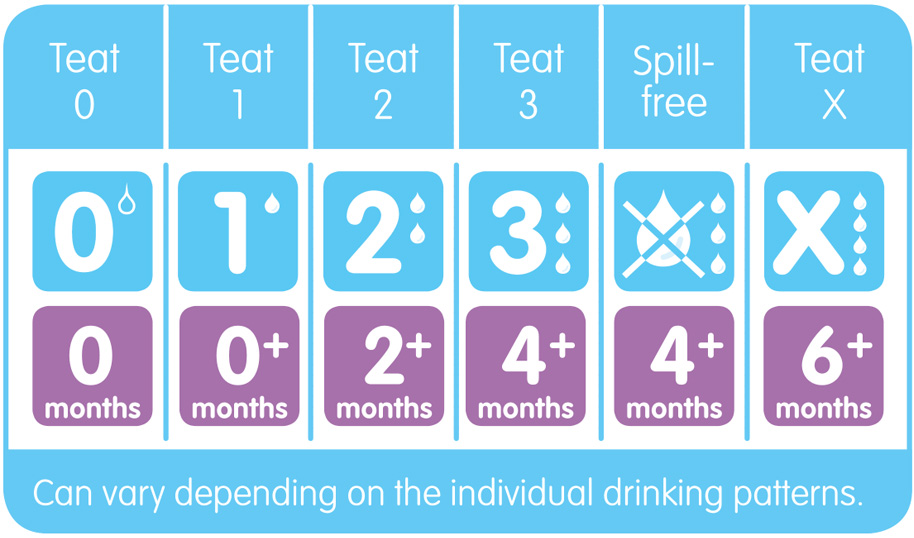 Which teat size to choose?
MAM bottle teats come in six different sizes to ensure that the size of the flow rate is always perfectly matched to baby's requirements and the type of food that baby is taking.
MAM Tip
Babies should always suck vigorously on the bottle to aid their healthy development. This is why the correct flow speed is so important. The age is only a guideline as drinking patterns vary from baby to baby.
The perfect combination: MAM bottle and pacifier
The exclusive MAM SkinSoft™ Silicone is superior to standard silicone. Our ultra soft silicone has been developed to feel like skin, no other silicone feels softer.
Extensive research confirms: 94%* of babies happily accept the MAM SkinSoft™ Silicone.
MAM Pacifiers use the same SkinSoft™ Silicone material and are therefore the perfect combination for a happy and relaxed baby. Make sure you don't miss our pacifier offers.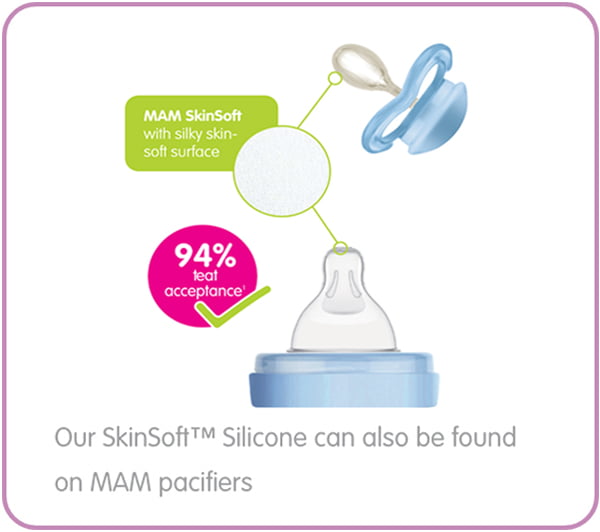 View and download our PDF for more instructions on how to use our products.