Oral care for babies – when & how to start?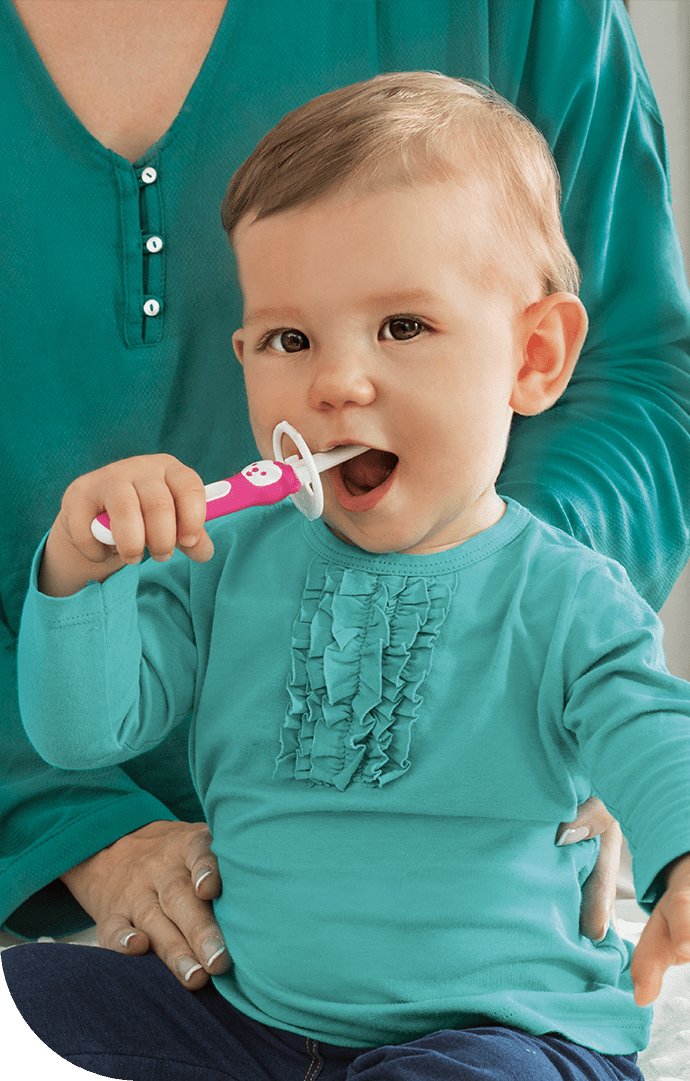 You might think that I need to wait for my baby to have his or her first teeth before looking into oral hygiene. Well, that's not exactly true! So when do you start oral care for your little one? Well, you can start from Day 1, right after birth. Maintaining good oral hygiene should be part of daily self-care and as parents you need to ensure that this is not missed out. Even before his or her first teeth emerge, there are aspects that can affect the future appearance and health of one's teeth. For instance, nursing and pregnant moms are not advised to take any harmful medications that can cause decolourisation of the teeth.
Since a baby's teeth generally emerge after six months of age, certain standard oral care procedures like brushing aren't required in the early stages. However, basic wiping and cleaning of infants' mouth are required as they have special oral health needs that every new parent should know about. Looking into oral care from the beginning will maintain healthy growing teeth with less complications in the future. A baby's gums are soft which can be gently cleaned with a wet washcloth on a daily basis. It doesn't matter if you're breastfeeding or bottle-feeding your baby, oral hygiene should be looked into for both.  Our MAM baby range does exactly that for you!
For the first 6 months, you can clean your baby's mouth with some gauze pad or a washcloth. This will greatly help with oral thrush, prevent bacteria or any throat infection. We also wouldn't want the bacteria to pass on to the mother's breast which could lead to other severe issues. By doing so, we are actually protecting the first teeth from having oral cavities or damage. If there happen to be any issue or cavity with the first teeth, it will most likely pass on to the second teeth. Moreover, you should see a dentist as soon as there's sign of first teeth.
Our MAM oral care products are designed specifically with your little one in mind. We have the MAM oral care rabbit teething glove which gently cleans baby's mouth even before the first tooth appears. The special microfiber ears makes it easy for parents to clean the inside of baby's mouth by removing plaque and bacteria as well as massage sensitive gums while providing comfort from the first day. This innovative teething glove is made of soft material making it ideal and safe for internal usage.
The innovative MAM Gum Massager works perfectly in two ways – for gum and teeth massage as well as a baby toothbrush. It's so fun to use that it helps babies forget they are actually teething! It cleans baby's first teeth while it feels good to chew the toothbrush head and gently massages sensitive gums. Its small shape can reach any place in baby's mouth and provide relief exactly where it is needed.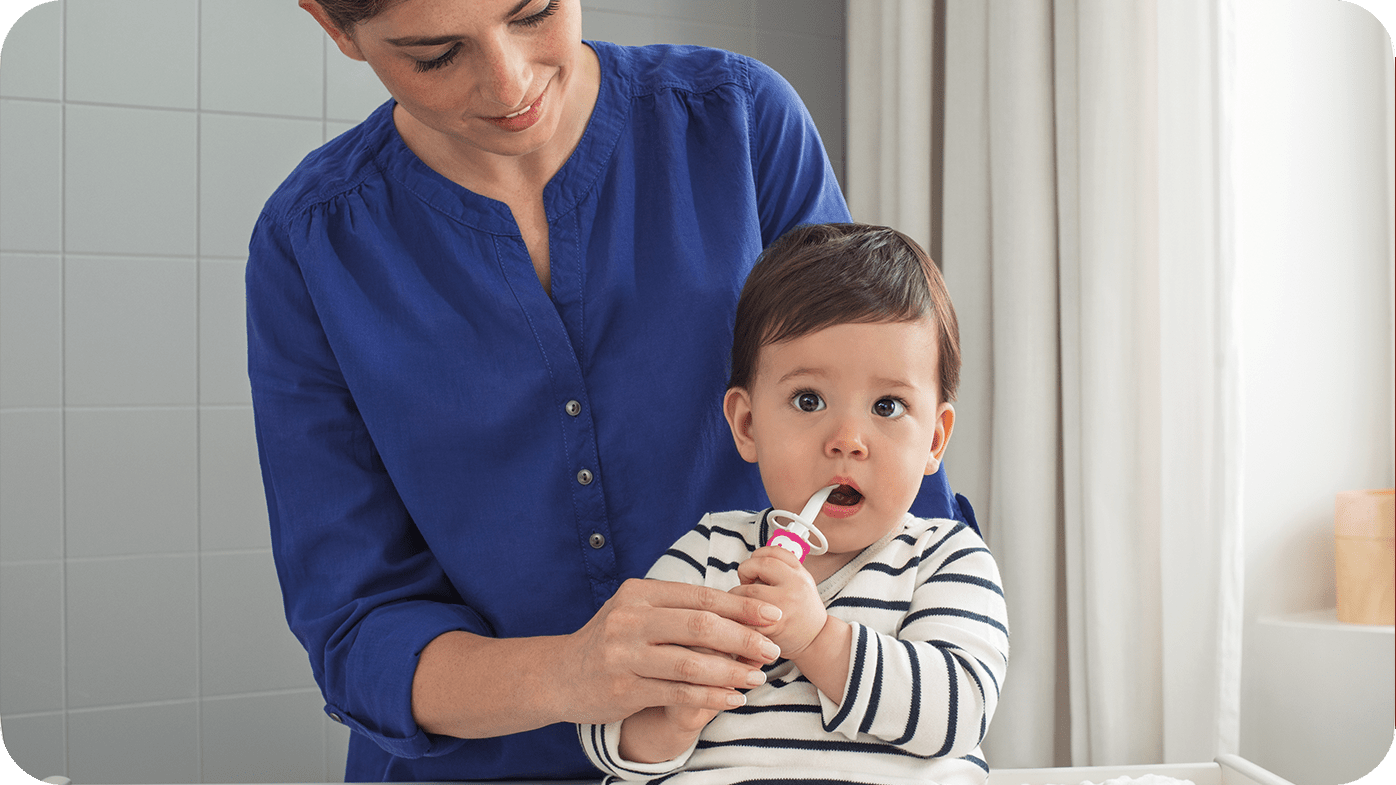 Next, babies need to learn how to clean their teeth properly. The MAM Training Brush makes oral care easy from day one as it has a long, ergonomic handle that allows both parent & baby to hold the brush together. It also comes with a safety shield and aids with comfort brushing especially for sensitive gums.
Last but not the least, let your baby clean their teeth like an adult with the MAM Baby's Brush. It allows babies to imitate the way adults clean their teeth, teaching them how to clean their teeth properly right from the very start. The innovative MAM Baby's Brush has extra soft and rounded bristles that gently clean baby's teeth and remove plaque and bacteria. The handle is short, compact, made of non-slip material and has a ergonomic shape making it a perfect fit for baby's small hands!
Check out the complete MAM Oral Care Range for a healthy and fun oral care routine from birth! Developing good oral hygiene habits is essential for a healthy life. MAM's fun and functional Oral Care Range offers everything your baby needs to support the healthy development of teeth and gums – even before the first tooth comes through. Caring and cleaning for a child's teeth early on sets up good dental care habits for life. Your teeth are the reason for your beautiful smile so make sure they're shining bright from day one!